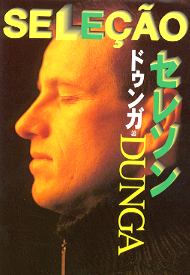 Cereson
Publication:Apr.1998
Publish:NHK Publishing
Price:1600 Yen(not include TAX)
Cereson that is Brazil Representative team. Feeling and experiecce of himself through a Brazil representative tiam. And experience story of world cup.
There is a his story come to Japan also.
Strong passion to the football, Cereson, and world cup. And a proposal to Japanese football.